Bring Your Custom Packaging Dreams to Life
We design, build & service customized Modified Atmosphere Packaging (MAP) equipment that extends shelf life & freshness.
Learn More
PACKAGING IS OUR PASSION.
By combining high-quality equipment, innovative engineering and a tenacious focus on customer service, we create customized modified atmosphere packaging solutions for our customers.
PRODUCE
Extended shelf life and freshness unparalleled in the industry.
Ready To Eat
Fully customizable trays and peelable lidding films for a longer, fresher shelf life
Medical
Packing solutions for medical products that need a low oxygen atmosphere.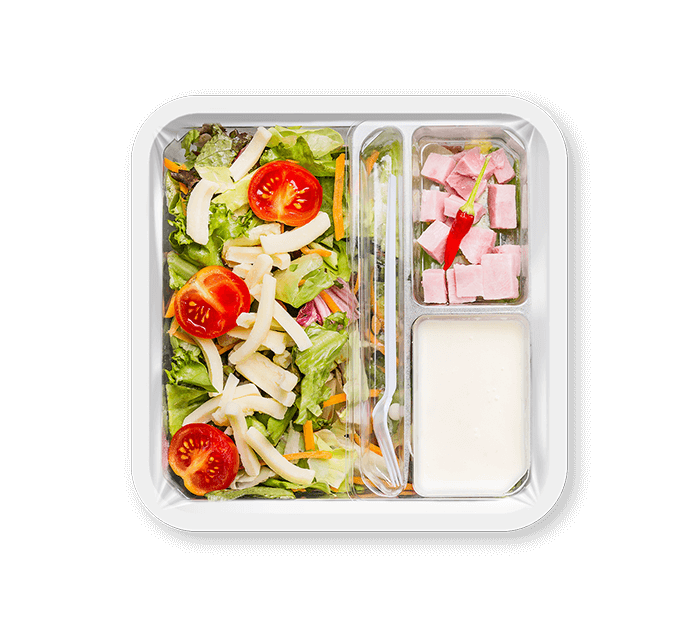 Grab and go ready to eat solutions
Through a winning combination of experience and innovation, our team has achieved shelf-life extension for the salad, vegetable, fruit, dairy, and meat industries.
Extending the shelf life of meat, poultry and fish
With the appropriate MAP mixture, fresh meat, poultry and fish will retain its appetizing color. By stalling the growth of microbes, the rate of spoilage is greatly reduced.
Custom solutions for your packaging needs
We are unique in that we govern all three components – the machines, trays and lidding films – required to make Modified Atmospheric Packaging work. By taking responsibility for the entire packaging lifecycle, we guarantee solutions to any problems you encounter along the way.
Package Design
When it comes to design, we are nimble, fast and focused – we can take you from concept design to 3D printed model in 3 weeks.
Machine Design
We've been refining our production machine equipment for decades to achieve greater speeds, efficiency, consistency and reliability.
Product Testing
Not getting a strong seal in your facility? Our on-site cold room allows us to replicate your pack conditions with your materials.
The perfect balance.
Packaging fresh meat can be a challenge because of competing factors. While carbon dioxide significantly inhibits the growth of bacteria that tend to cause spoilage, a higher concentration of oxygen helps retain the meat's deep red color.
Using the correct modified atmosphere packaging conditions, shelf life of red meat can typically be increased up to eight days under refrigeration, while maintaining its appetizing red color.
WBENC CERTIFICATION
Maptech Packaging is proud to announce that we have achieved WBENC Certification as a Women's Business Enterprise by the Greater Women's Business Council, a regional certifying partner of the Women's Business Enterprise National Council (WBENC).
Get In Touch
Ready to make your packaging dreams a reality? Let's talk.